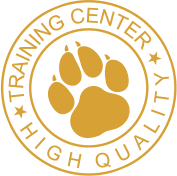 Thank Dog! Canine Camp is a training-based facility and we are fully equipped and trained to watch your pet while you are unavailable. We ensure that not only are they in good hands, but they'll have fun too!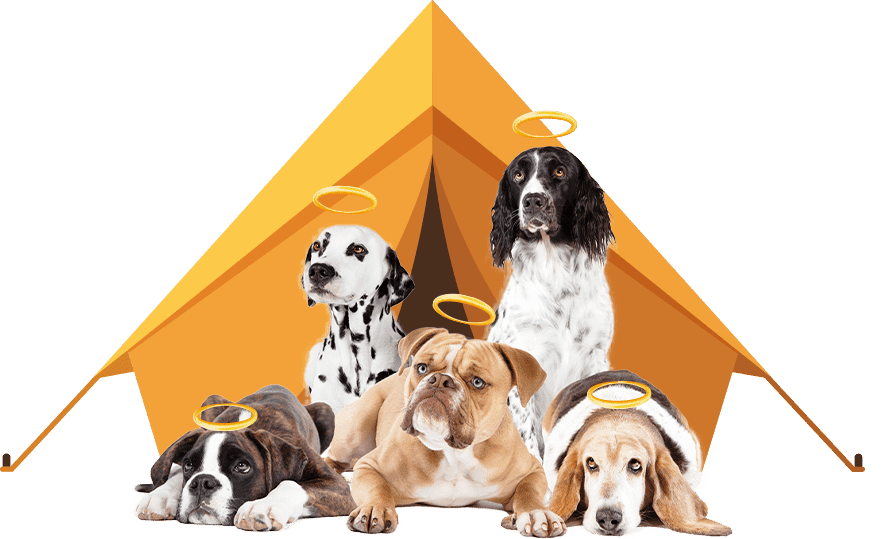 Our priority is the safety, health and happiness of your pet while they are at Thank Dog! Canine Camp. We will go at your dog's pace and help your dog participate in an array of enriching activities throughout the day. After boarding at Thank Dog! Canine Camp, your dog will go home happy and enlightened. We strive to make this time away from home as stress-free as possible for both dogs and their owners.
All dogs must have proof of vaccination or positive titer test according to the following:
Puppies 10-12 weeks: DHPP (Distemper, adenovirus, parainfluenza, parvovirus), Bordetella, Heartworm Preventative.

 

Puppies 16-18 weeks: DHPP, Rabies, Bordetella

 

Dogs 4 months and older: DHPP, Rabies, Bordetella Annual or Booster. Bordetella must be given within the last 6 months.
We recommend the canine influenza vaccine, but it is not a requirement.
Please walk your dog into and out of our facility on a leash. No prong or chain collars will be kept on dogs during boarding, so please provide a nylon collar for your dog to wear during boarding. Bring your dogs food in an air-tight, hard-sided PLASTIC container (no Ziploc bags, please). And please only bring enough food for your dog's stay with us.
We can administer medications, if needed, but please bring medications in their original prescription bottles and make sure that we have clear instructions regarding administration.
You do not need to bring toys, bowls, beds or blankets. You can leave all of those things at home.
All of the dogs are let out for their first potty break between 6:00 am - 7:00 am every morning. All dogs get to have a potty break in between socialization every two hours throughout the day until the last potty break between 8:30 pm - 9:00 pm.
If your dog is a puppy or small dog, they will have 2-3 sessions of about 2 hours each socializing with a break in between for potty and rest.
If your dog is good with dogs and good with people, they will have 2-3 socials between 3-4 hours each with a rest and potty break in between.
If your dog is working on dog and people skills, they will have 2 sessions with our trainer in the group on leash and potty breaks every 2 hours for one on one interaction with our staff.
We require a FECAL ANALYSIS and GIARDIA ANTIGEN TEST for all dogs coming into boarding. Results must show that they are negative for parasites, and worms. Analysis must be done within 1 month of their first day of boarding.
We do not require dogs to be neutered or spayed. We must be notified if a female is in heat or is expected to be coming into heat soon. Whether or not a female in heat will be accepted for boarding will be a decision made on a case by case basis. 
We do not require an initial temperament test, but please notify us if your dog is timid, gets overwhelmed easily, or has been labeled as reactive or aggressive.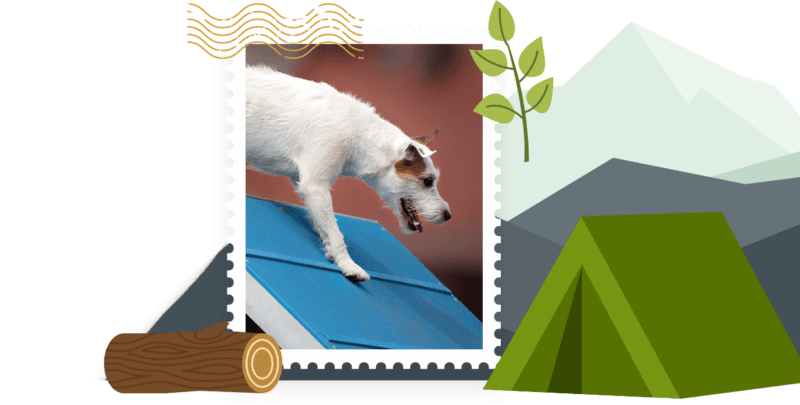 TUESDAY-THURSDAY
8:00am - 10:00am drop off • 4:00pm – 7:00pm pick up

Owned and operated by a seasoned behavioral specialist with 13 years of professional experience and 400+ hours under the mentorship of industry leaders in behavior modification and facility operations.

Your dog's health and safety are our top priorities. We gladly accommodate to meet the unique needs of each dog

Our mission is to provide uncompromised care and enrichment, regardless of temperament or
track record.
Let us take care of your pet!
We take pride in the safe and calm environment we create for the enjoyment of your doggos. All dog interactions are supervised by qualified, trained employees who are extremely knowledgeable about dogs and their behavior. Contact us today!

Copyright © 2022 Thank Dog! Canine Camp | All Rights Reserved.
Dog Boarding Nashville | Thank Dog Training
Inspired Training - For Dogs and Their People!
Thank Dog - Canine Camp is a training-based facility and we are fully equipped and trained to watch your pet while you are unavailable. We ensure that not only are they in good hands, but they'll have fun too! Our staff members are pet lovers and have experience with all different kinds of animals. We take care of your pets as if they were our own.
About Nashville TN
Nashville is the capital and most populous city of the U.S. state of Tennessee. The city is located on the Cumberland River, in the north central part of the state. The city is a center for the music, healthcare, publishing, banking and transportation industries and it prospered in the 19th century as a hub for transportation. Nashville was founded in 1779 and incorporated as a city in 1806. In 1963, Nashville merged with Davidson County creating a consolidated city-county government known as Metro Nashville Governmental Services Authority.
Nashville has a consolidated metropolitan government with six smaller municipalities inside: Downtown, Midtown, North Gulch (Hillsboro), East End (formerly Edgehill), Sylvan Park and West End (also called Green Hills). It is governed by a mayor and 40-member Metropolitan Council who are elected every four years by single-member districts within each municipality.
Named after Francis Nash, an American Revolutionary War hero who died during battle near present day downtown Nashville in 1780, it was settled by hunters and traders who first came up from Kentucky during its early years as an outpost of civilization along the Cumberland River. To date there are no Native American reservations within the boundaries of modern day Nashville although there were some
Reviews:
Read reviews from our Dog owners and see why Thank Dog! is a highly recommended Dog Boarding in Nashville TN.
Noelle is the absolute BEST! We adopted a sweet puppy that is also our wild child. Noelle's patience and training is incredible!! Noelle takes a deep dive into your everyday routines and peels the onion back one layer at a time to get to the root of any and all issues. Noelle is a true animal whisperer. We all have learned so much and are incredibly grateful she spends so much of her valuable time with us. I would absolutely recommend Noelle to everyone. - Rachel Lipsky
Noelle Blessey is amazing! If you are having behavior issues with your dog/dogs, she is the perfect person to work with. My fur baby was exhibiting behaviors that she had never shown before we made a move into a new home. Working with Noelle was the best thing I could have ever done! My dogs behavior began to change quickly after our first session, and after 3, she was a different dog. I cannot say enough great things about Noelle and Thank Dog! Training! You will not regret working with her! - Melanie Carter
Noelle is a miracle worker. My dog Lola was scared of every male and child that she came across. Taking her out in public was my worst nightmare. After a lot of hard work someone can enter my home now, and Lola doesn't freak out or bark continually at anyone. I am comfortable to take her out in public with me because I now have the tools to keep both Lola and myself comfortable at all times. If you need a trainer don't look anywhere else! - Alexa Donnellan
You may have found us by searching for some other common categories:
Dog Boarding
nashville dog boarding daycare
kennels near me
Dog Boarding Near Me
Some other important pages:
Dog Daycare Nashville
Dog Training Camp Nashville
Other cities near Nashville TN:
Dickson, Goodlettsville, Belle Meade, Nolensville, Clarksville, Lebanon, Mount Juliet, Murfreesboro, Gallatin, Franklin
Zip Codes near Nashville TN:
37201, 37202, 37203, 37204, 37205, 37206, 37207, 37208, 37209, 37210
Neighborhoods in Nashville TN:
Wedgewood-Houston, Nashville / West End, Nashville / Midtown, Nashville / Gulch, Nashville / East Nashville, Nashville / Berry Hill, Nashville / Demonbreun Hill, Nashville / Downtown, Nashville / 8th Avenue S, Nashville / Hillsboro Village, Nashville